After 4 years of not attending an in-person IT conference, I finally did. I had a chance to attend NDC Porto 2022 conference, which took place from 27th until 29th of April 2022. How did it feel? What did people say about seeing each other in person again? Let's find out ?
My last conference was the online Boiling Frogs event, which I attended remotely from Indonesia. As you could read here, I was generally happy with the sessions, but something was missing. This missing piece was community. A real one. Physical. The community you can touch. And talk to ? I didn't even realize how much I missed that. Until I attended #NDCPorto 2022.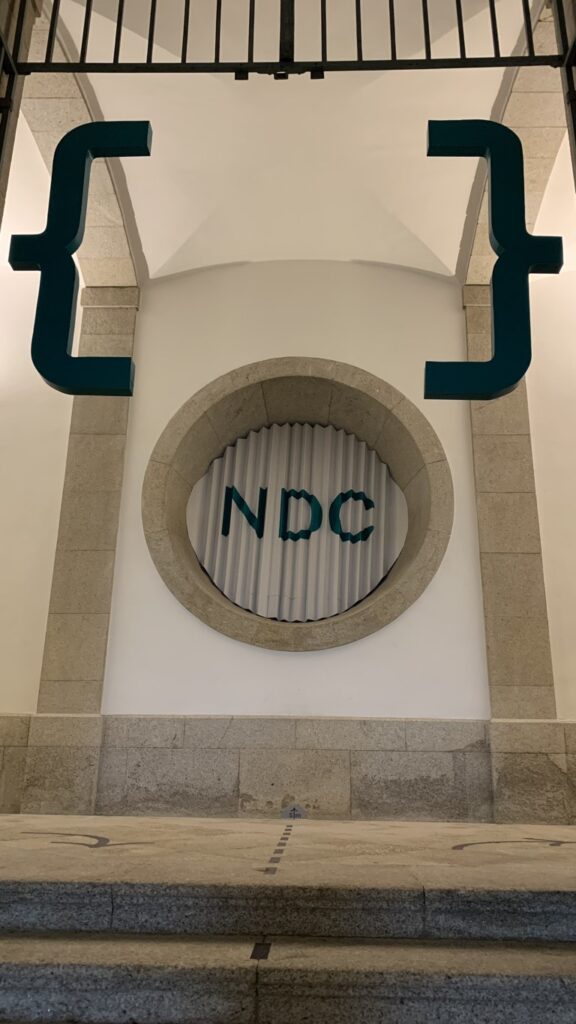 Firstly, Porto is an awesome city for an in-person conference. It offers a mild climate, especially by the end of April. The temperatures were around 24 Celsius degrees during the day. It also does offer wine, of course ? It all means that you can enjoy a technical event during the day and still have some fun and socializing in the evening.
I lived in Porto for 2 weeks in September 2020 and really loved the city. It's charming, not overwhelming and very appealing. It's also a students' city, so you can feel that young vibe – lot of street bars, people drinking beers or wine starting late afternoon until very late night.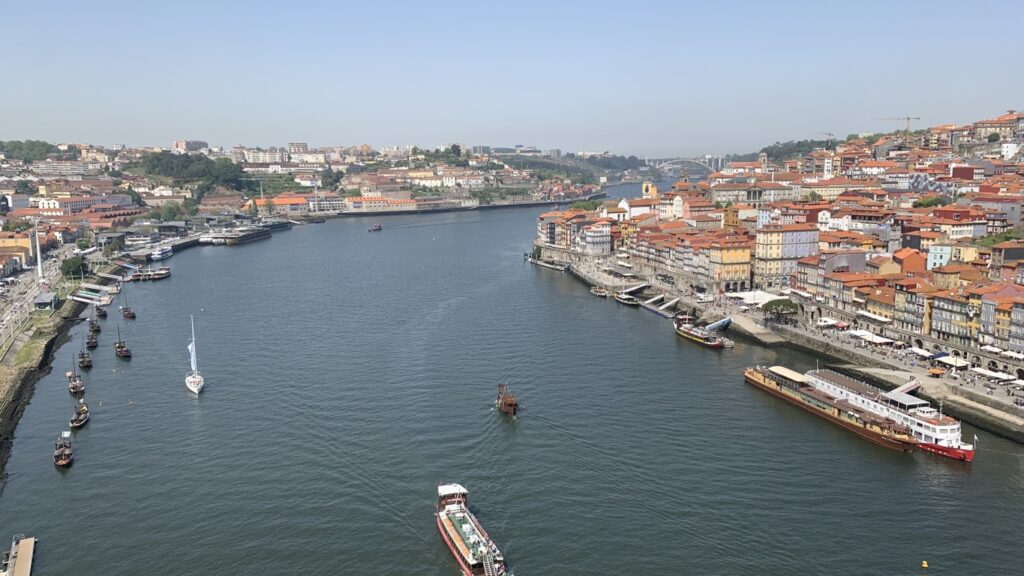 All right, let's get to the point. NDC. This great, first in-person conference I attended since 2018. I will not talk about the sessions here. I will talk about the people.
I tried to list the most-talked-through topics from this conference. The only real conclusion I can make, is that everyone I talked to, at some point said "It's so great to be back in person", or something very similar. The pandemic has taken a lot from us. Now it's time to get it back.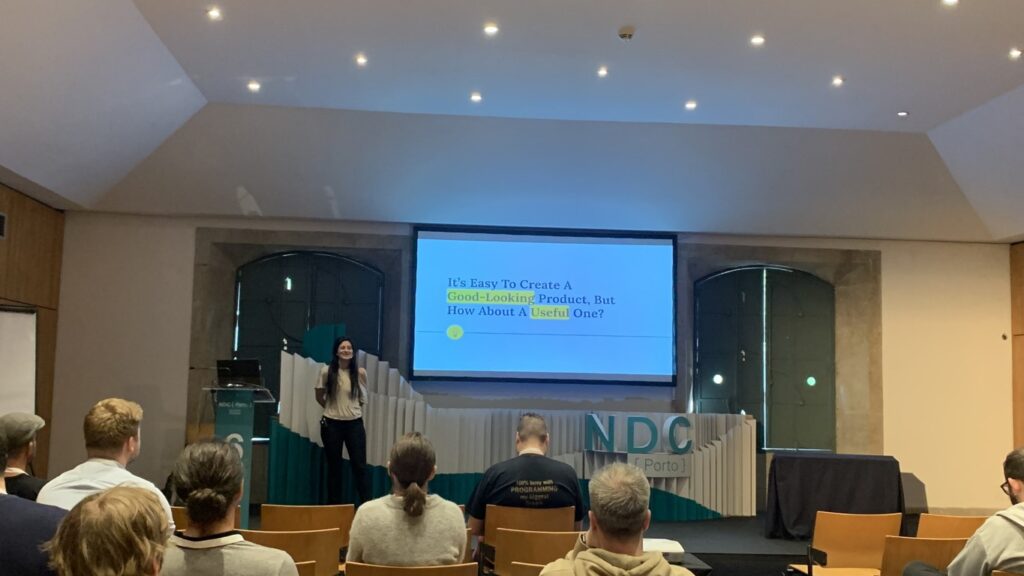 I didn't realize it, but the remote work time made me a little anxious with talking to people ? I'm not talking about pandemic, because I was fortunate enough to spend most of it in Indonesia (yes, Yumasoft is fine with you working from another continent!). Before I started working remotely, I used to be a Team Leader. It made me talk to so many people at the office every day. I always thought I'm rather extrovert than introvert. However, I was very curious to see how it is to interact with people again.
Before going to NDC Porto, I promised myself I will be starting chats with random people. Especially that I was going alone and didn't know anyone there (except a few of the speakers). At first, I felt a bit stressed to just chit-chat to random people at the conference ? But then, after I started talking with the first 1 or 2 people, it felt great. It was so awesome to exchange opinions. Not only on coding, but also on pandemic, remote work and everything it changed in our lives.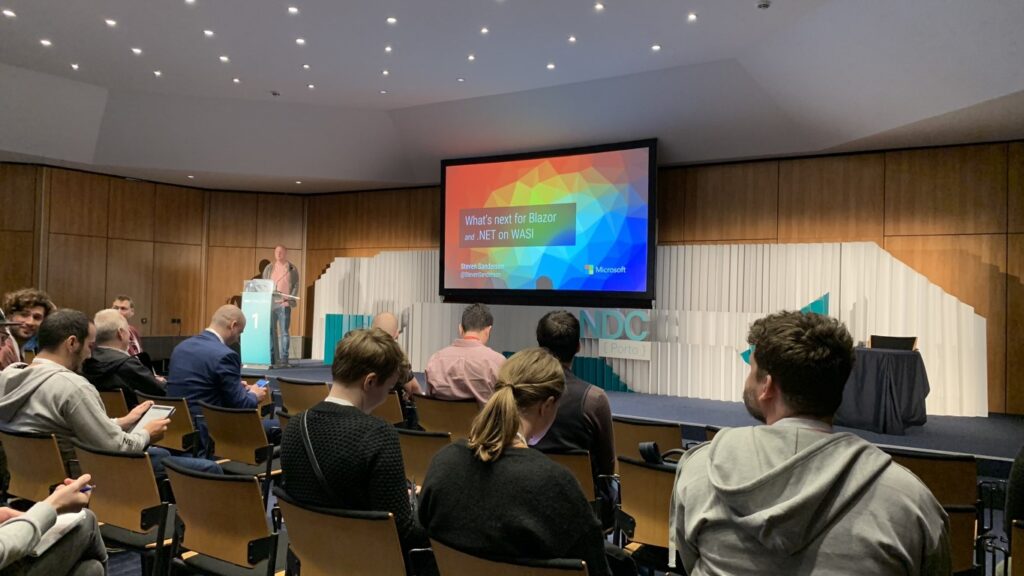 There was also a great opening keynote by Scott Hanselman. He covered few very important topics related to pandemic times. Scott mentioned burnout, anxiety and onboarding issues while working remotely. Of course, he also proposed few solutions everyone can implement quite easily. Just watch it yourself.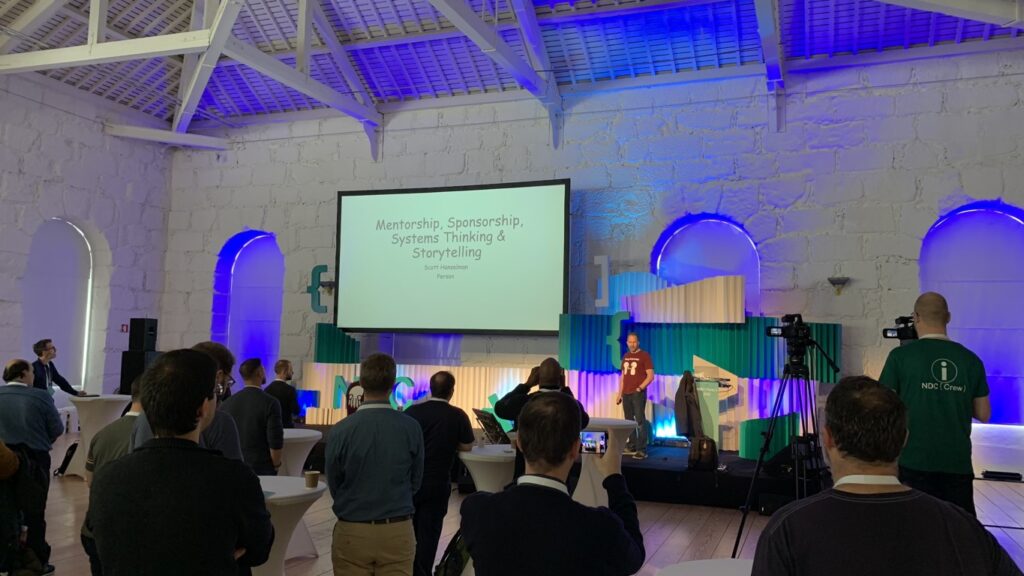 During the conference, I also attended two socializing events. The first one was a diner with wine tasting after the 1st conference day. It was an additional event everyone could sign up to, but was not officially part of the agenda. I'm very happy I went there, as it was another chance to meet some great people, including few of the conference speakers. On the 2nd day of the conference, there was an official NDC Party. Very well organized, again allowing for socializing and exchanging views on various topics. Not only software ?
Conclusion
My conclusion is that the online events will never be a substitute for in-person ones. They are just different. I don't feel the community and interactions at online events. There might be a chat, but it's not the same.
I encourage everyone to attend in-person events from time to time. It doesn't need to be a big in-person conference in a foreign country like NDC is (although I definitely recommend that!). Look for local meetups in your city or smaller conferences in your own country. Go there and overcome your fears and anxiety about talking to people. Just do it – talk to random people you don't know. You will feel awesome, believe me ?
Attending a conference not only makes me wanting to try 10 new frameworks which I will forget about in a week. It makes me feel that we have an awesome programming community. That we are not alone in what we do. That others face the same pains we all have, like impostor syndrome or feeling stagnated at work. I got to know that other developers are not magicians and geeky coders who don't use StackOverflow. Not every programmer's job is his/her hobby. They are just normal people like me, with their own pains and fears. And that is awesome! ?