The question I'd like to openly ask today is: why do you attend IT conferences? Is it for talks or is it for people? Let's try to find out what the answer is ?
My conferences story
Back in 2015-2019, I used to attend conferences in person only. My first events included GET.NET in Łódź and WROC# in Wrocław. Then I attended .NET Developer Days in Warsaw two times in a row. This one was the first big-size programming conference I took part in.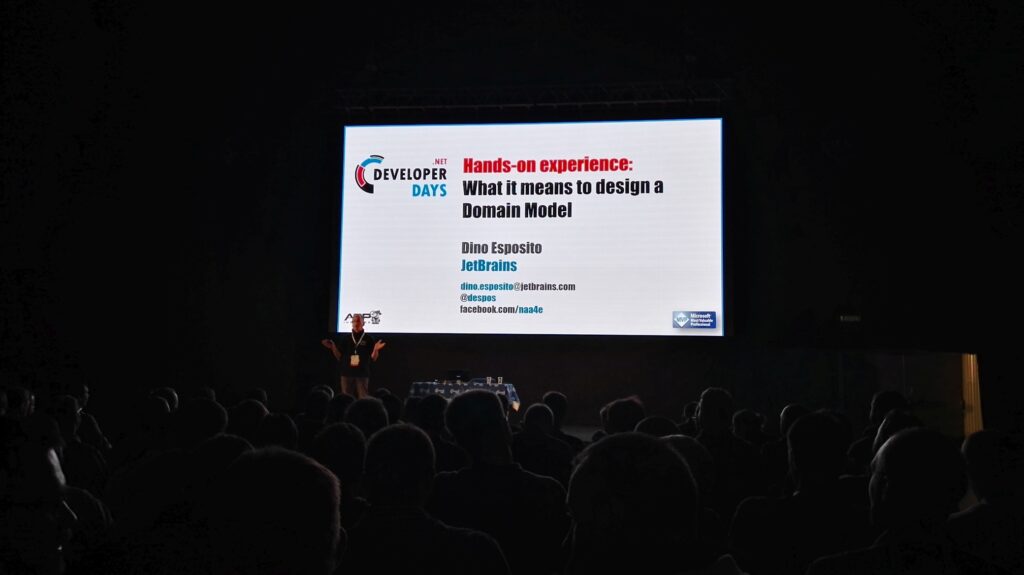 Back then, I was a newbie junior programmer. I was also a bit shy to talk to people. Probably I had a huge impostor syndrome, as I thought everyone there was better in programming than me. I attended many sessions, even though I didn't understand many technical aspects and never used them in real life.
I also always used to go to conferences and even meetups with someone I know (a colleague most of the time). If no one was going, I didn't go alone. This didn't help in becoming less shy and starting to talk to people I didn't know ?‍♂️
And then it happened. In 2018, I decided to go to InfoShare conference. Alone ? I still wasn't very open to talk to anyone encountered, but I was a little braver. I talked to a few awesome speakers, including Michał Szafrański and Marek Jankowski. Those guys really were inspiring to me before, so it was an awesome feeling to talk to them face-to-face ?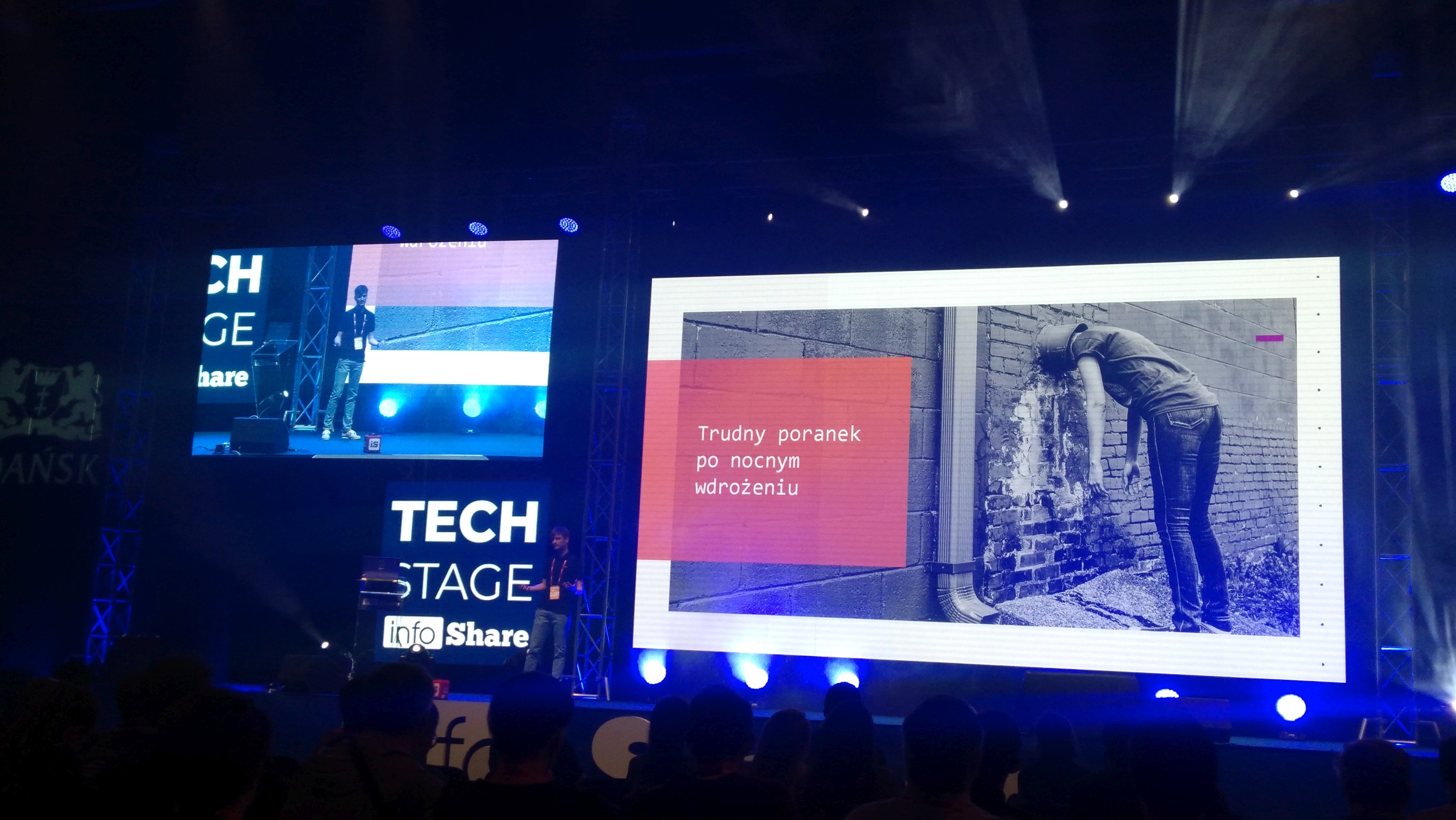 InfoShare conference changed my life. It was another booster to make significant changes in my life and become a digital nomad. Several months later, I started working fully remotely for Yumasoft and traveling the world ?
There were some awesome guys like Michał Śliwiński speaking about a fully remote companies at that time already: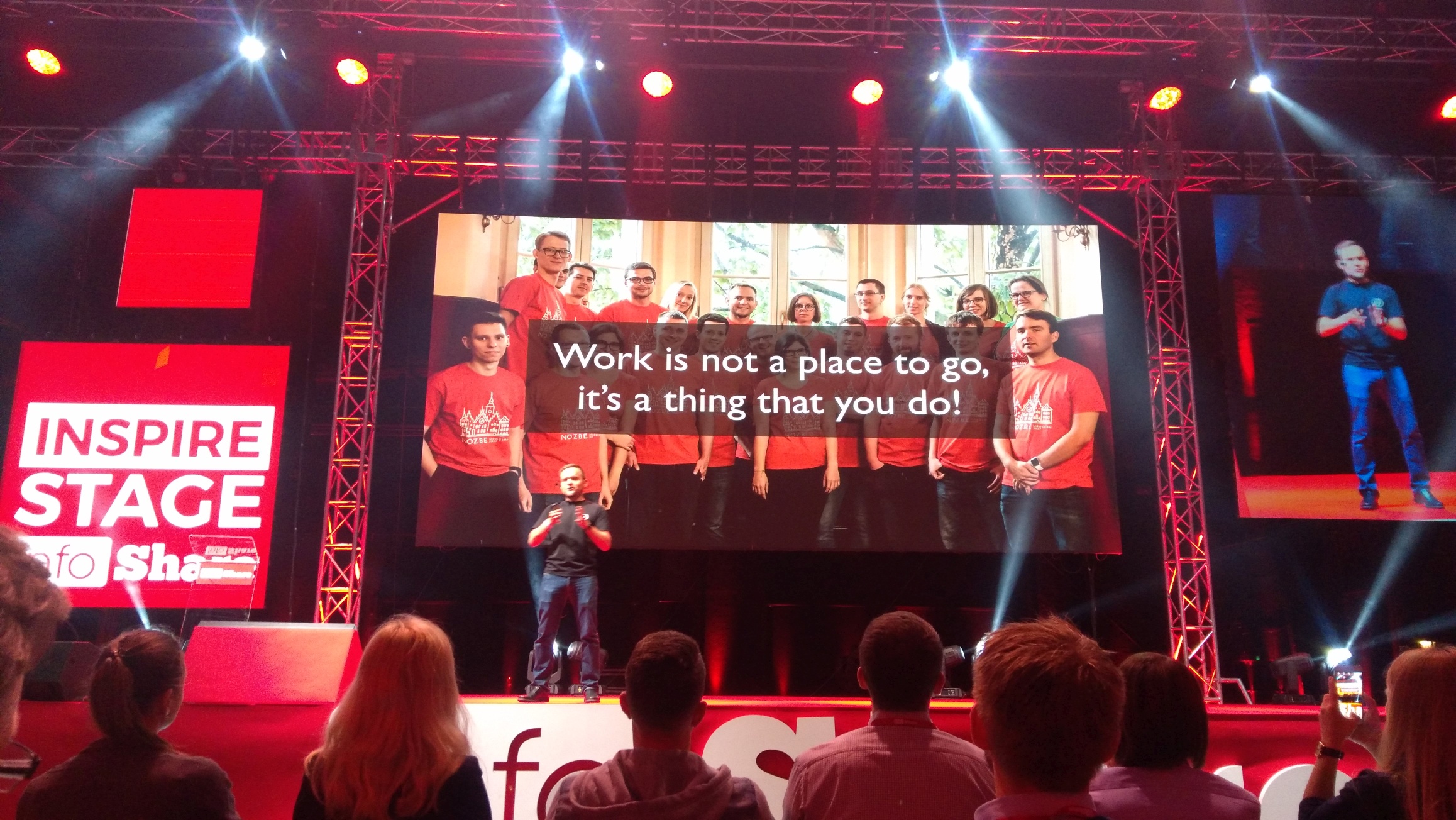 I also felt great after attending the NDC Porto 2022. After not seeing fellow programmers in person for more than 4 years, it was awesome to finally be more open and talk to many people at the conference. I was also alone this time.
Talks or people?
What can we take from my conferences' story? As you read it, you can easily notice that the only things I remember are people. Either talking to one or two speakers or chatting with many people attending the event. That's what I remember from the event. Technologies and tools come and go, but people stay. You stay connected with them on Twitter/Instagram. Think how nice it would be meeting them again at another conference by coincidence!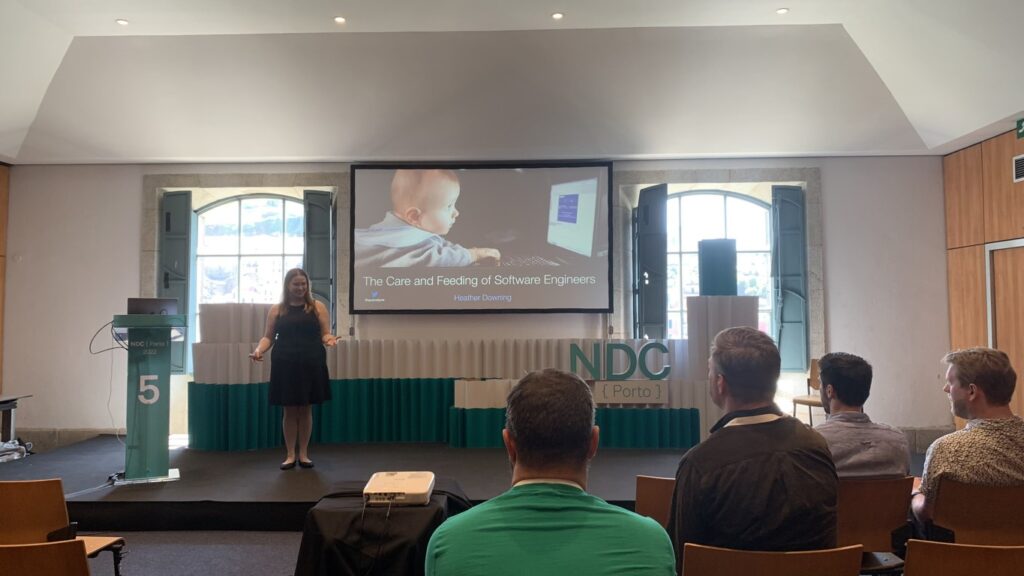 On the other hand, I remember almost nothing from Boiling Frogs 2021, which I attended online. That's how it works for me.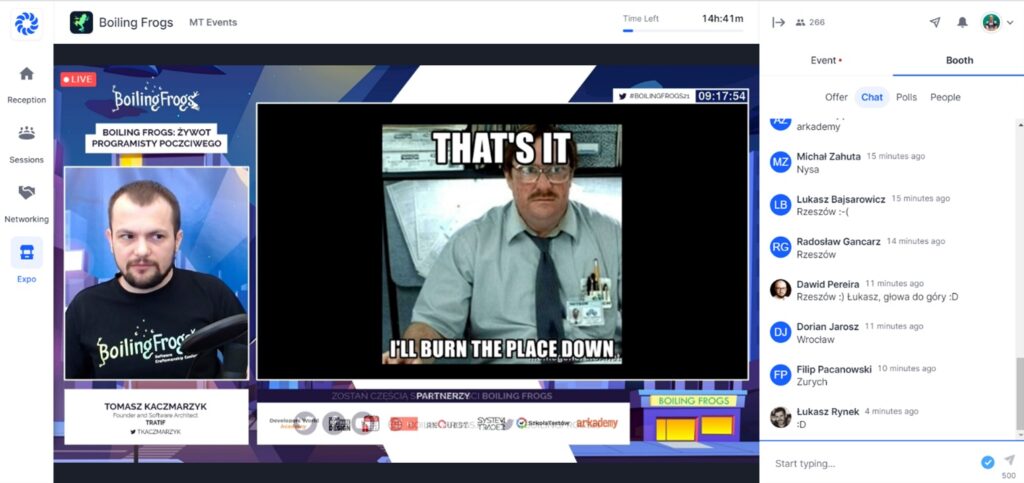 I have to go back to the blog post or my notes to get something from it. This is also useful – that's why I make notes. However, for me, this is not the real goal of attending a conference. All sessions are anyway recorded and in most cases available for free online after the conference. The community, interactions, Q&A sections and conference parties cannot be transferred to the online world and provide the same value. For me, it simply doesn't work.
Conclusions
For me, conferences are the people. Not the talks.
However, I had to learn it throughout the years of attending several conferences, both offline and online. That's why I wanted to share my story with you at the beginning of this article. To give you my perspective.
If you are about to take one thing from this article – please open yourself and talk more to people at the conferences. Try going to a conference alone, or if you go with someone – don't stick with your fellows all the time. I know this is going out of your comfort zone. I still feel uncomfortable doing that, but I'm trying to improve little by little. If each of us makes a little effort, it will overall become much easier for everyone. Maybe next time I'm walking around the conference room getting stressed on selecting a random person to talk to, you'll reach me and initiate the conversation? ?