As you know, at Yumasoft, we are proponents of remote work. We think that, as long as the work is done, our colleagues can work from any place they want.
The development of remote work has increased significantly in the recent months. How is that affecting the world and politics? Have governments already defined who a digital nomad is? How do countries see remote workers – are they welcome or not? What about visa problems for digital nomads – is it being solved, or is still kept in the gray area? ?
In today's essay, I'm trying to answer these questions and make some predictions on how the future of remote work will look like.
Remote work in 2021
First, let's see a few statistics. We've already taken a brief look at them, but it was more related to digital nomads. Let's see, what can we say about the current state of telework.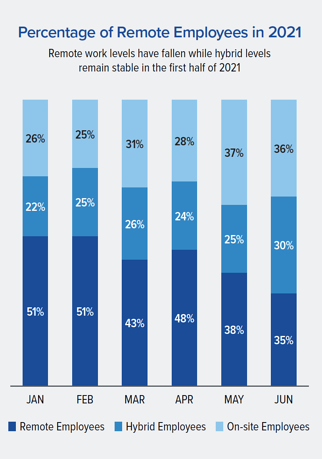 This is quite interesting. As we all know, COVID increased the number of remote workers significantly in 2020. Now we can see the employees in the United States are slowly, but steadily, going back to offices. Even though, in June 2021, when the economy has already been going back on track for quite some time, 35% of employees are remote workers. Before the pandemic, this was only 7%.
In addition to that, 30% of people work in hybrid mode (few days in the office and few days working from home). That all means that 65% of the US workforce is capable of doing their work remotely.
These people will still want to leverage workations and living in different places than their employers or clients are based. This is especially true for those employed in big cities, where costs of living are relatively high. Often, by moving to a lower-cost area, these people can save a lot of money.
We know the scale, but what about quality?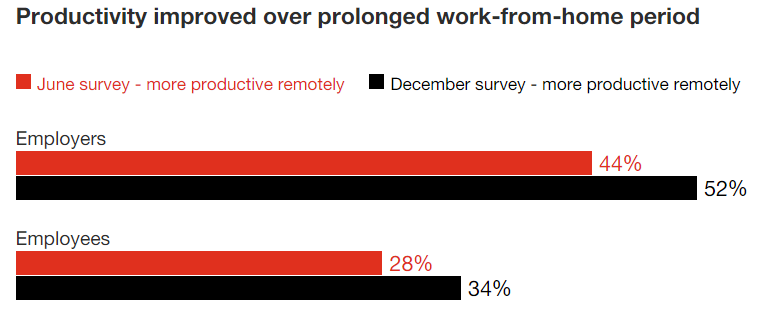 As you can see, with time passing, more employees and employers think remote work increases productivity.
This makes sense, because with time, companies are refining their telework policies, getting used to using proper communication tools and techniques etc.
Fine. Now it's clear that the working out-of-office has got really popular in the last 2 years. Employers and employees were forced to switch to this working mode, which was far from ideal at the beginning. However, in the end, they made it better. Tools improved and work's quality followed ?
Sovereign Individuals – the new social class of the digital age
It might be surprising to most of you, but this scenario (common telework, physical borders losing their meaning etc.) was predicted in a 1999-book The Sovereign Individual: Mastering the Transition to the Information Age. The authors provide a wide context on how societies change when a new era is coming. The modern era – information age – has been predicted to be the fastest-coming revolution in history. That's exactly what we can see today, and this phenomenon is often called the digital era ?
One of the most significant predictions made by Sovereign Individual authors is that the nation states and governments, as we used to know them, will become obsolete and less significant in XXI century. As people can now easily vote with their feet, countries should start competing for digital workers, referred to as sovereign individuals.
I don't want to go into too many details here. If you want to know more, I strongly recommend reading the book.
However, let's try to see whether the governments really care about remote workers.
How are governments attracting remote workers?
Currently, in my view, governments can divided into 2 types from remote work point of view:
completely ignoring the fact of digital workers' existence and their troubles, keeping telework in the gray area
seeing huge potential in remote workers and going ahead of their needs, welcoming and encouraging them to move into their countries and work remotely from there.
Still, most governments prefer the first, gray area option ?‍♂️ Fortunately, there are more and more countries attracting digital nomads, offering tax incentives and easy visa processes. Let's see a few of the most interesting examples in the next sections.
Georgia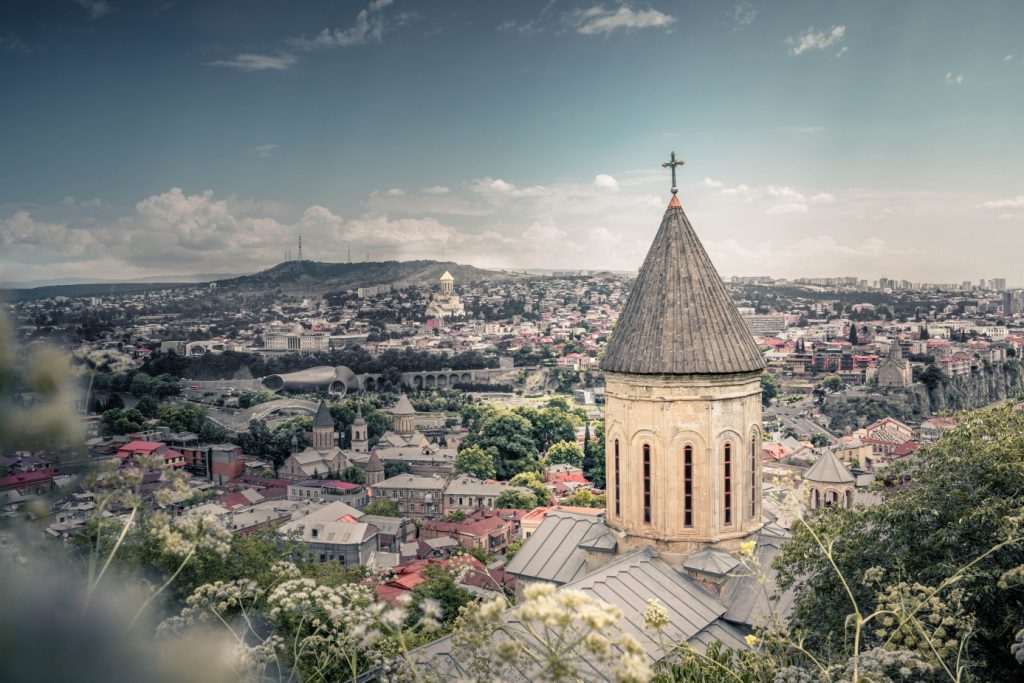 Georgia (the country) has launched heir Remotely from Georgia program in the middle-2020 to attract digital workers from around the world. Citizens of 95 countries were allowed to enter the country and legally work remotely while in Georgia. All this happened during the global pandemic, when most countries in the world were closed to foreigners.
Would you ever think, that such a small country like Georgia proposes such a solution? It's not common, even within the most popular digital nomad destinations, to give legal work permit in such an easy way. The only requirement was $2000 earnings per month for covering expenses while in the country.
What's even more interesting, Georgia is offering very attractive tax rates for freelancers – you can pay as little as 1% tax on your income.
Portugal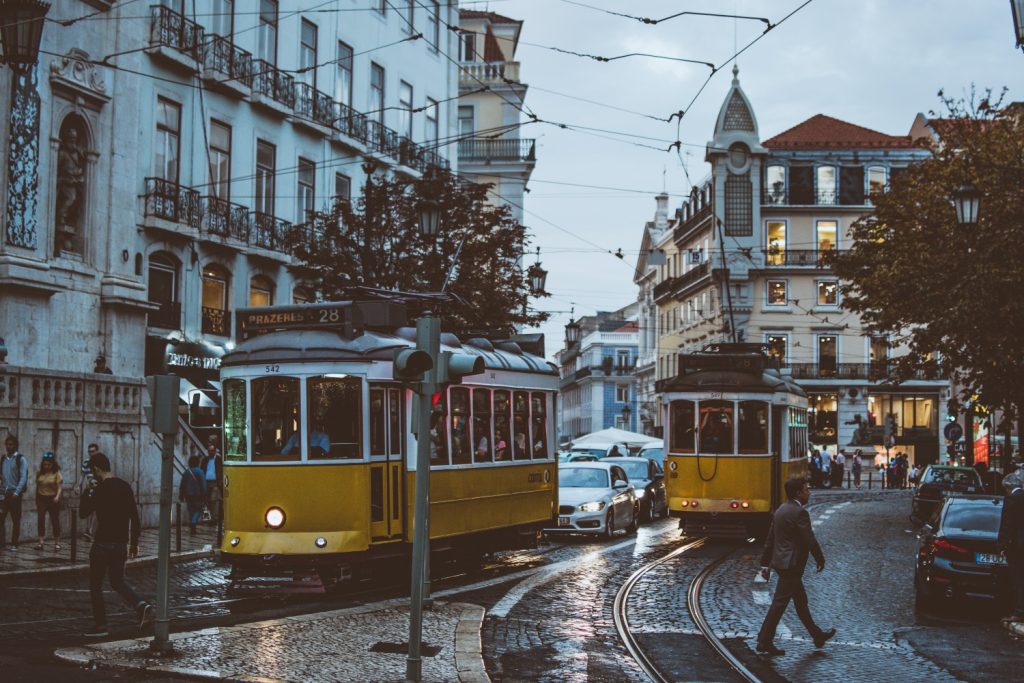 Portugal has become a digital nomads' hub in Europe in the last few months. It seems that the mild climate, quite affordable living costs and nomads-friendly attitude of government officials attracted a lot of digital nomads into the country.
In the recent interview, Portugal's Minister of Labor and Social Security said:
Telework can be a 'game changer' if we profit from the advantages and reduce the disadvantages (…)

We consider Portugal one of the best places in the world for these digital nomads and remote workers to choose to live in, we want to attract them to Portugal.

Ana Mendes Godinho, Portugal's Minister of Labor and Social Security, source
It is very nice to hear that some countries are welcoming digital nomads, a phrase that can't often be heard in South-East Asia, for instance ?
EU citizens can easily travel to and work remotely from Portugal based on EU laws. However, what's interesting is that Portugal is offering the D7 visa also to non-EU citizens. The requirement is to have a passive income equivalent to €7,620 per year. This allows anyone to live and work legally in Portugal, opening a business there or qualify for Portuguese citizenship after 5 years in the country.
Malta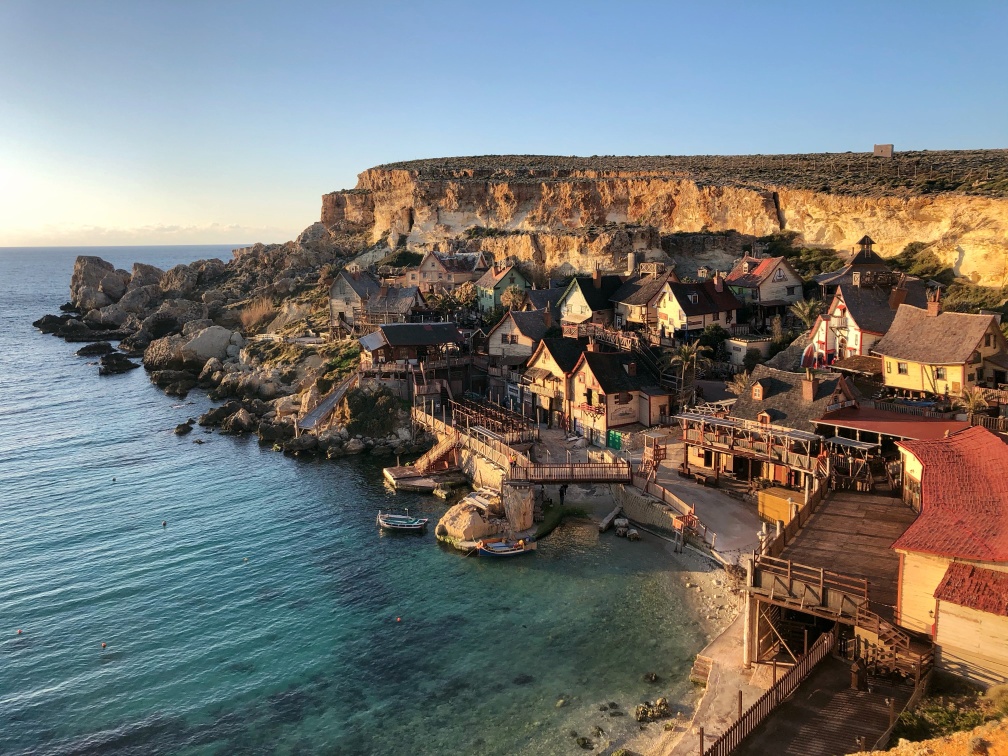 Malta is another country which is very open to remote workers. They have launched an official program called Nomad Residence Permit. As long as you are employed by a foreign company, are a freelancer or owner of an offshore company and can work remotely, you qualify for the nomad permit. You must also have a gross monthly income of 2,700 EUR.
An interesting point here is that the digital nomads earning money remotely while in Malta are not subjected to personal income tax. You only need to pay the tax in the country where your income is generated (or where your tax residency is, but not in Malta).
Costa Rica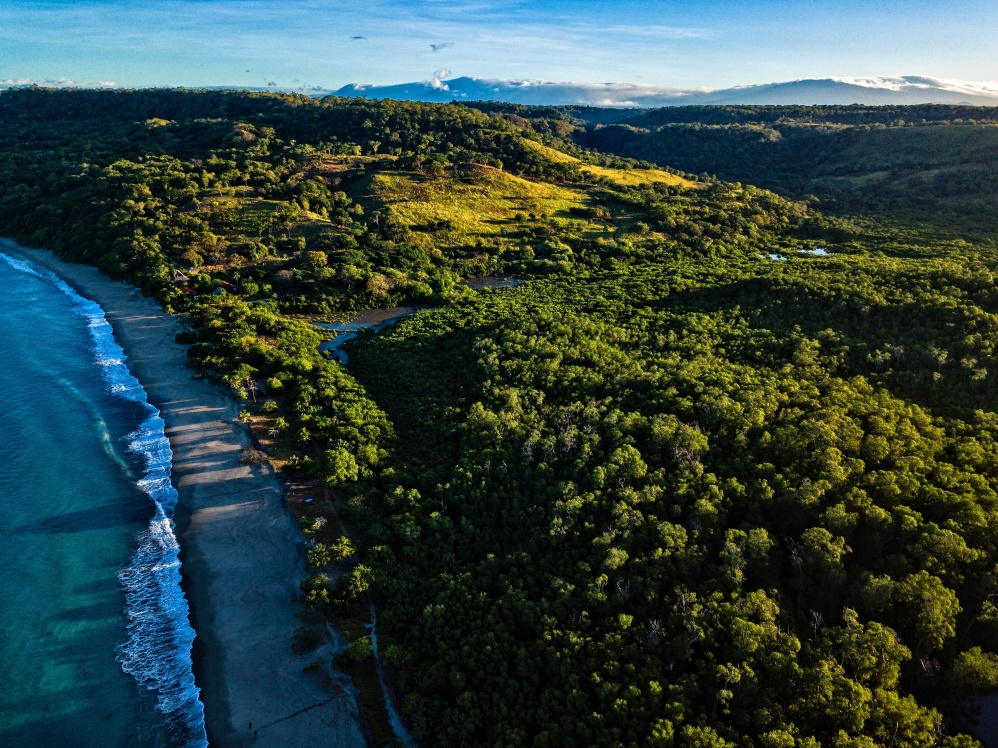 In August 2021, Costa Rica approved a law to introduce digital nomads visas. You need to earn at least $3000 per month (or $5000 per family). If your application is successful, you can stay in Costa Rica for up to a year, with a possibility to extend it for another year. Previously, a tourist visa allowed people from most countries to stay only for 90 days.
Similarly to Malta, digital nomad visa holders are exempt from paying local income tax in Costa Rica. Teleworkers can also easily open a bank account in the country.
Taiwan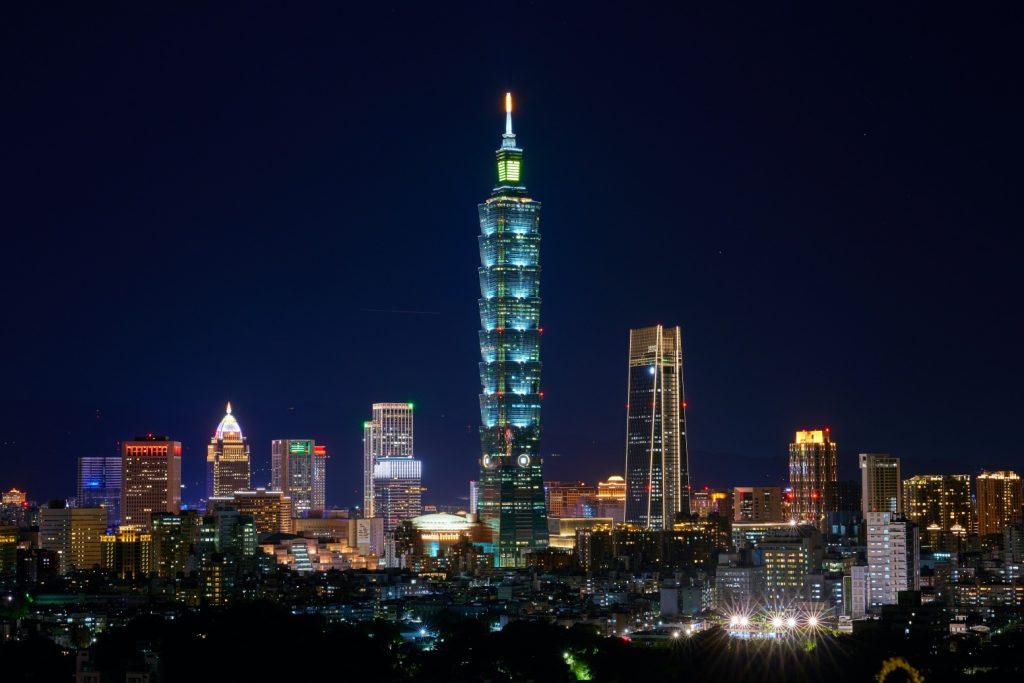 Coming back to South-East Asia… As I already mentioned, countries in this region of the world still keep digital nomads mostly in gray area. However, there's a tiny island which seems to have noticed the potential ?
This island country is Taiwan. Within their Gold Card program, foreigners can obtain resident visa and work permit in the country. The card allows you to work legally in Taiwan, but also work remotely for offshore clients or companies.
To be eligible for the Taiwanese Gold Card, your professional skills must be related to one of the following areas: Science and Technology, Economics, Education, Culture and Art, Sport, Finance, Law, or Architecture. As long as you can prove your skills in one of them (e.g. by presenting an academic thesis or work experience proof), the card should be given to you without bigger issues. As programmers, we are a perfect fit ?
Gold Card valid for 1 year costs around $160, while the one valid for 2 years costs around $200. You can also bring your spouse, who can also apply for residence and work permit in Taiwan. You will also be eligible for public healthcare after 6 months waiting period.
In addition to all that, for the first 3 years of living in Taiwan with Gold Card, half of your income up to around $110,000 will not be taxable. Sounds good, doesn't it? ?
What about the most popular digital nomad destinations?
What's surprising for me, most of the most popular digital nomads destinations and not doing their homework here. It seems they don't see (or don't want to see?) the potential in remote work and the changes that happened very quickly in the last few months.
A great example is Indonesia, the country which normally attracts a lot of teleworkers into its island Bali. They have recently announced to launch a digital nomad visa in the near future. However, the planned requirements are insane. You will have to deposit around $143,000 (or around $179,000 for family) in an Indonesian bank account in order to be eligible for the visa… ?‍♂️
In my opinion, such countries will lose a lot in the years to come. Remote workers have a huge potential for bringing a lot of money into the country. The countries that realize that soon enough will be the winners.
The future of remote work
I think that more and more countries will realize the potential of telework. They will start defining who digital nomads are and how their income should be taxed. Easy-to-obtain work visas for remote workers will be more popular. As national borders are beginning to have much less meaning, countries will need to start competing for location-independent professionals. Digital workers will seek for a state in which the taxes they pay are proportional to the value they get.
Will the residency and associated benefits become a free market good? Will the governments be competing with each other, offering "a better residency package"? I guess we will see that in the years to come. For sure, COVID accelerated these movements a lot. Now the question is, which countries will realize that and enter the new "market" the fastest.